FAQ compras IN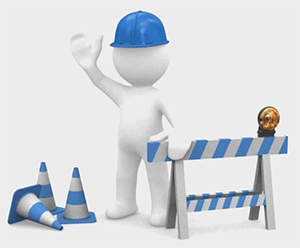 Testimonials
Paloma has been helpful and has made the process of buying a property in Spain extremely simple. She has organized all aspects of the process from the beginning to the end, making it a stress-free experience. I would have no hesitation in working again with Inmo-Estate in the future and recommend their services to anyone seeking a property in Lanzarote.
Vanessa Brawn
Testimonials
I want to thank Paloma and José Antonio for the pleasant treatment they granted me and would like to mention that they inspired me confidence straightaway. When I first stepped into the agency it was a rutinary visit, as I was looking for a property to buy in Costa Teguise; but a relationship that normally would have been a vendor-purchaser relationship in this case turned into a friendly relationship. I have to say that they managed perfectly the situation, as they understood quickly what type of apartment I wanted. I did not have to bother with any paperwork and although the transaction took place in August, normally a difficult time for any formalities, there was no problem at all. Above all I want to emphasize that I felt supported all the time and if I ever rent,buy or sell a property I will contact them again.
Angels Canut
Testimonials
Professional English speaking Agent, Paloma explains all the aspects of buying or selling property clearly. This company keeps you updated throughout the transaction and makes Spanish property buying hassle free.
Ciaran & Michelle Bond
Testimonials
Inmo - Estate was recommended to us by someone who has used their services to purchase a property in Lanzarote. The service we received from the initial meeting until the final purchase of the property was first class. We found all the staff very friendly and helpful, and they all spoke good english which made negotiations much easier. Everything we needed to know was explained to us clearly- we always felt at ease during the whole operation. With the exception of transferring the funds and signing offical documents, Inmo - Estate dealt with all other issues, relating the purchase in a highly professional manner and were friendly all the times. We would highly recomend anyone purchasing a property to do this via Inmo-Estate. Satisfaction guarenteed !
Steve Ingham
Testimonials
Very efficient, very helpful, and a pleasure to do business with.
Barbara Ann Hayward
Testimonials
Very well. Very professional and friendly. Charming and helpfull. Everithing was explained to us in simple words, so we could understand. 100% reliable.
Vivianne Lopez - Subiron
Testimonials
I felt very happy with the experience of buying a property throught Inmo-Estate and would recommend them without hesitation.
Nigel Beere
Testimonials
We had excellent service from everyone at Inmo- Estate both and the sale and purchase of property. All advice was excellent and every assistance was given to us which helped us to understand all the procedures necessary for each transaction.
Pam & Martin Miles
Testimonials
We found Paloma to be most helpful and charming, both during the purchase period and afterwards. Buying porperty abroad for their knowledge and experience really helped. We recommend them to anyone looking to purchase.
Geraldine & Michael Emerson
Testimonials
On deciding to purchase a property in Lanzarote we looked araund various agencies and found that Inmo-Estate were the most professional in all aspects of the purchase. I personally dealt with Paloma and found that nothing was to much of a problem from the setting up of a bank account to the arrangement at a translator. If a ever decide to relocate within Lanzarote, I would look no further qaio than Inmo-Estate.
John & Susan Brown
Testimonials
We found Inmo-Estate to be extremly professional, helpful and informatius. Nothing was too much trouble. We would like to thank Paloma particulary for all her help. She spent many hours of his time showing us around numerous properties and never lost heart that we would eventually buy one.
Ronald Craig Powell
Testimonials
This agency is thoroughly recomended. Never pressurised,we were given every assistance. We were guided in detail throughout the buying process which is very different to that in our own country. Staff from top to bottom could not be more helpful.
Geoffrey De'Ath
Testimonials
Inmo - Estate was recommended to us by some friends who had used their service. On deciding to purchase a property in Lanzarote, we contacted this agency; the service was excellente both in consultancy and in personal care. Something important to us is that their service doesn''''t finish on the signing of the deeds, as the post-sale service is first lux replica class. Nothing is too much of a trouble for them, they can help you with any problem, beyond the professional ones. To sum up, we arrived as clients and left Inmo - Estate as friends.
Jesús Martín Hernández & Marisa Encinar García
Testimonials
Buying a home in your own country can be stressfuland is problably the biggest and most expensive decision to make during your life time. We thought making such a decision in a foreing country with a different culture, lenguage and laws would be even more daunting. However, with Paloma''s vibrant personality and her excellent command of English made us feel totally at ease. We viewed the property at 4pm, signed the contract at 7.30pm the same day and flew back to the UK the following morning at 10 am. During this shart period we had agreed to spend 4 times more on a property than we had ever done before. When back in UK we arranged to give Power of Attorney to Inmo - Estate Lanzarote. This saved the cost of the family flying back to Lanzarote to sign the Escritura. When we returned to Lanzarote all the click watches canveyancing had been done and we were handed the Deeds and keys of our property. Our actual experience was totally different to what we expected. In essence all what we had to do was sign the contract, arrange Power of Attoney in England and transfer the money; everything else was taken care of by Paloma. She even arranged our NIF numbers, trasferred the utility bills into our names and introduced us to La Caixa bank. We have no hesitation in recommending Inmo - Estate Lanzarote and particularly Paloma (the boss) to anyone who is thinking of buying a property on Lanzarote. If you need any further re-assurances please do no hesitate to contact us.
Brian & Carole Jones
Testimonials
Welcome to InmoEstate Lanzarote's new web. Page under construction. Sorry for the inconvenience.
InmoEstate Lanzarote
You can read other testimonials from our customers here

If you have bought or sold your home with us we would appreciate let here your testimony.
Register Newsletters
Sign up for to receive our newsletter and track your favorite properties